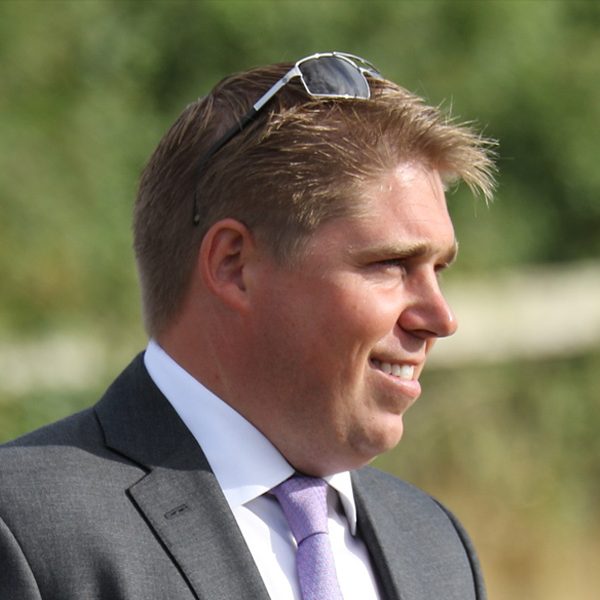 Dan Skelton Racing
Warwickshire
How do you recruit new staff?
We advertise for Racing Grooms, work riders and yard-based roles on the Careersinracing and Yard & Groom websites, as well as via our social media platforms. Applicants with relevant experience will be asked for their previous employer's contact details so we can obtain a reference before interviews are offered. We do also receive a number of applications when we are not actively advertising, all of which are considered.
Do you interview staff or want to see them ride before you offer them a job?
After reviewing applications and references, we will then decide which candidates to invite for an interview. Interviews are usually carried out during second lot and applicants are invited to ride one or two lots so we can to assess their riding ability.
Those being interviewed for a yard-based role will be invited to spend a morning working on the yard to allow us to assess their ability working with the horses.
What else happens on an interview day?
All interviewees will be accompanied by an existing member of staff who will ensure that the candidate knows where everything is and has a friendly face to answer any questions that the candidate might have during their interview. Before the interview takes place, Health and Safety forms are discussed and signed by the candidate along with any other necessary procedures and policies which are relevant at this stage. The candidate is then given a tour of the yard and facilities and will also be shown around the staff accommodation which is based on site in the main yard at Lodge Hill.
This gives the candidate an opportunity to familiarise themselves with the yard and it also allows them to see what is on offer as far as accommodation is concerned.
When do you inform applicants is they have been successful?
Applicants who have been seen for an interview will be informed of whether they have been successful within 24 hours of the interview, in many cases however the candidate would be made aware of the outcome by that afternoon.
Once a job offer has been made and accepted it is at this stage that a start date would be discussed and a mutually suitable date agreed.
What happens on a new member of staff's first day in your yard?
On the first day of employment the new employee would work a normal morning either riding out or on the yard depending on the role they are undertaking. As at the interview stage, the new employee would be accompanied by a member of staff to help guide them through the morning ensuring that they know what they are doing and where they need to be at all times.
In the afternoon the new employee would undertake the admin-based induction with the Racing Secretary. This would consist of a Health and Safety Induction which includes safe working procedures, fire procedures, first aid, reporting of accidents, manual handling, PPE etc. The company policies would be discussed and any other important forms are also issued at this stage including a contract of employment.
How is training and career development managed in your yard?
We have a number of employees who have joined us from one of the racing colleges (British Racing School or National Horseracing College) and their training continues once under our employment. Assessors from either of the colleges usually visit the staff on a monthly basis to go through and assignments that have been allocated and also to undertake any necessary assessments.
Staff undertaking training are offered assistance in the workplace which may vary from help and advice on the gallops from our jockey, to completing written work in the office where assistance can be offered if required.
All employees, not only those undertaking training, are offered the opportunity to be filmed on the gallops and whilst schooling as it has previously proved very useful in aiding riding improvement. Video footage is played back to the employees who will then be offered advice from either Dan or Harry. Similar footage will be taken again upon request so that the employees can monitor their improvement.
The office staff have all attended Health and Safety courses at the British Racing School. Office staff and a number of racing staff are First Aid trained and renewal training takes place on site as and when required.
How do you reward your staff for good performance?
By way of recognition for hard work, once a month an employee of Dan Skelton Racing is voted as "Employee of the month" and is awarded with a bottle of Champagne and £50. Dan, Grace and senior staff members nominate and vote for a member of staff giving reasons for their nomination and at the end of each month the majority vote is taken.
Our staff are also given every other Thursday afternoon off which was introduced by way of showing appreciation to the staff for their continued efforts at work. This is something we plan to keep in place going forward as it has proved very popular and a great incentive.
What experience and skills do you look for in a racing groom or work rider?
We are looking for staff who are:
enthusiastic towards their role
passionate about the racing industry
trustworthy
reliable
friendly
a team player
For riding roles, they need to be able to ride a racehorse during exercise. We'd expect them to have experience of general yard duties and offer day-to-day care to the horses at a high standard. Previous experience in the racing industry is preferred but not required.
See what some of our Ambassadors say about working as a Racing Groom
Create an account on the Racing Groom Hub
Use our free CV & cover letter tools for easy job applications and to apply for Work Experience
Find any licensed trainer in the UK using our 'Trainer Locator' who may offer you a job or work experience.
Access exclusive benefits for Racing Grooms
Top tip! If you can't see your perfect job advertised, trainers welcome speculative applications too! Use the trainer locator to get started.