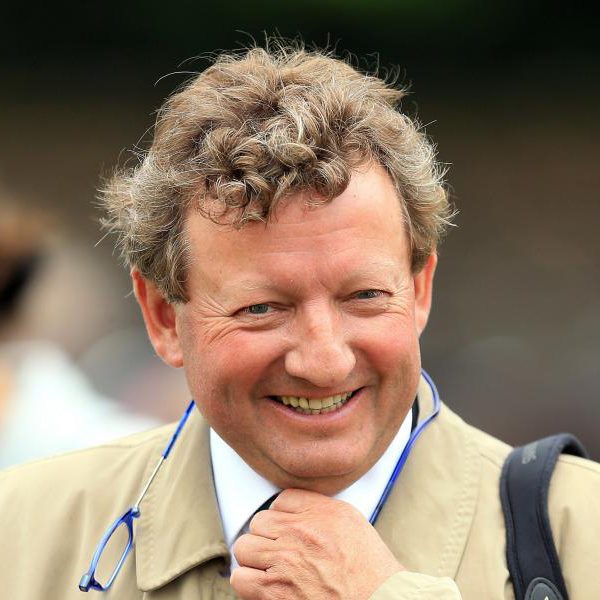 Mark Johnston Racing Ltd
Middleham
How do you recruit new staff?
We don't actively advertise for groom or rider positions. We continuously receive job applications via email and through the jobs section of our website. Regardless of our staffing levels, good riders are often hard to come by so we are always willing to consider good candidates.
We also operate a recommend a friend scheme whereby our employees can recommend people who they know for positions. If we employ someone based on a recommendation, the current employee receives £150 after the new starter has been employed with us for one month. After they have been here for 12 months, the current employee receives £1 for every point the new starter has earned on our points system. In short, the better the employee they recommend, the bigger the bonus. This can be over £500.
Do you interview staff or want to see them ride before you offer them a job?
We don't find it necessary to interview all groom or work rider applicants. Instead we speak with the Racing Services department at Weatherbys to confirm the applicant's employment history and contact their previous employers for references.
For those limited on experience, we would invite the applicant to come and ride out for the afternoon to assess their riding. All new employees are employed with a 3-month trial period.
What happens on a new member of staff's first day in your yard?
When a new employee arrives, the first part of their morning consists of an induction, usually with Jock Bennett (Assistant Trainer) or Michael Flory (HR Manager). The induction consists of a briefing on Health and Safety (including fire procedures, accident reporting and manual handling etc), and company policies. We also issue our Company Staff Handbook, a contract of employment and other vital forms.
After their induction, the new employee is taken to their Yard Manager (a yard manager is, on average, in charge of approximately 35 horses and 11 employees). The yard manager will show them the ropes on the yard and the gallops.
Is the member of staff assigned a mentor or buddy?
All new employees are assigned a buddy. The buddy is an experienced member of staff who will be with the new starter throughout the working day and is always there to help them and answer any questions.
How is training and career development managed in your yard?
We operate a skills matrix for all employees. This consists of a number of tasks under basic skills, stable & yard skills, riding, racing, driving, vet and senior skills. The Yard Managers work through the skills matrix tasks with all employees to train them up and sign them off for all relevant aspects of the job.
Yogi Breisner regularly visits the yard to complete riding lessons for all of our riders – from new comers to our senior members of staff. We organise basic riding lessons to help with the basics through a local instructor Angie Fall. We also have Equiciser training with Russell Kennemore along with various British Racing School courses.
Can staff attend external training courses?
In addition to our in-house training, we are keen to offer alternative methods of training providing it is relevant to an employee's job and we encourage employees to find relevant courses that they would like to attend.
All senior members of the team including Office Managers, Yard Managers, Vets, Assistants and Trainers attended a three day course on Man Management recently through Peplow training to further the development in our skills to manage employees.
How do you reward your staff for good performance? 
We now operate an employee of the quarter award whereby employees get one vote to put forward a colleague who they believe deserves to win the award and their reasons for nomination. The winner of the award is treated to a day at the races with Mark Johnston including a flight in the Mark Johnston Racing plane, a three-course dinner with drinks at a fantastic local eatery called The Wensleydale Heifer and 200 points on our Company points scheme.
What experience and skills do you look for in a racing groom or work rider? 
There are many skills which we think are important for a racing groom. Through our training we try to help staff be the very best they can be. We look for:
good riding proficiency and the ability to ride a racehorse at exercise
cleanliness of the horses in your care and stable duties performed to a high standard
competence and confidence around and when handling horses
an understanding of horse health issues and the ability to notice and report any unusual behaviour or signs
ability to turn out horses and their selves to a high standard in the yard and when racing
ability to project a positive image of Mark Johnston Racing
ability to communicate with other staff members, owners and visitors in a polite and helpful way
ability to work as part of a team and to take direction from Line Managers
ability to arrive for work on time on a daily basis.
What other qualities do you look for in a racing groom or work rider?
We like staff to always give their best in whatever they are doing – and remind them of our 'Always Trying' motto. There are many other personal qualities which make a great racing groom and will help grooms go a long way in the industry. These include being cheerful, honest, polite, helpful, reliable and flexible.
See what some of our Ambassadors say about working as a Racing Groom
Create an account on the Racing Groom Hub
Use our free CV & cover letter tools for easy job applications and to apply for Work Experience
Find any licensed trainer in the UK using our 'Trainer Locator' who may offer you a job or work experience.
Access exclusive benefits for Racing Grooms
Top tip! If you can't see your perfect job advertised, trainers welcome speculative applications too! Use the trainer locator to get started.