What does a
Racing Groom wear?
Want to know what a Racing Groom wears and whether you have the right type of kit? We've compiled a handy set of videos covering yard work, riding out on the gallops and leading up at the races.
Don't panic if you're short of a few items. First off, join the hub to find details on exclusive discounts for some of the featured items.
Additionally, you won't necessarily need to buy everything all at once. When you are working as a Racing Groom your employer can help you to buy working clothes such as jodhpurs and jodhpur boots. You can simply repay them in weekly instalments.
Your employer is required to provide you with safety equipment (helmets and safety vests for riding) if you don't have your own that are of the right standard.  If you do use safety equipment provided by the yard, these items will simply remain the property of your employer.
Check out the videos and further info below.
RacingGroom.com has negotiated exclusive discounts with a number of equestrian clothing suppliers. To access them just join the hub!
A non-peaked jockey skull cap is what most grooms use. Wearing a safety helmet when you are mounted on a horse is compulsory and is a rule of racing. Many grooms also wear helmets when handling young or difficult horses or when loading horses into the horse box. Your employer must provide you a safety helmet free of charge but it remains the property of the employer. Check out our video's for details on latest helmet standards
If you are on work experience or attending a racing school, you must provide your own safety helmets.
Visit championhats.co.uk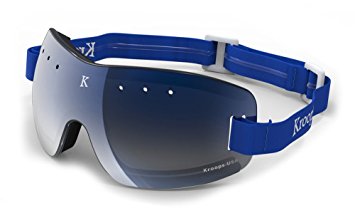 Goggles are worn when you are galloping horses in a group to prevent kickback getting in your eyes.
As with a riding hat, wearing a body protector while mounted on a horse is a compulsory rule of racing. The minimum level body protector you must wear will depend on your yard, but most yards insist that you wear a Level 3 body protector. Many grooms use the brand Racesafe as this has flexible panels to help your movement. Your employer will provide this free of charge but it remains their property. If you are on work experience or attending a racing school, you must provide your own protective equipment.
The ProRace 3.0 offers the highest available level of protection, at market leading weight & comfort levels. An update to Racesafe's leading Jockey Vest Level 3, incorporating a new elasticated adjustment for improved fit & comfort.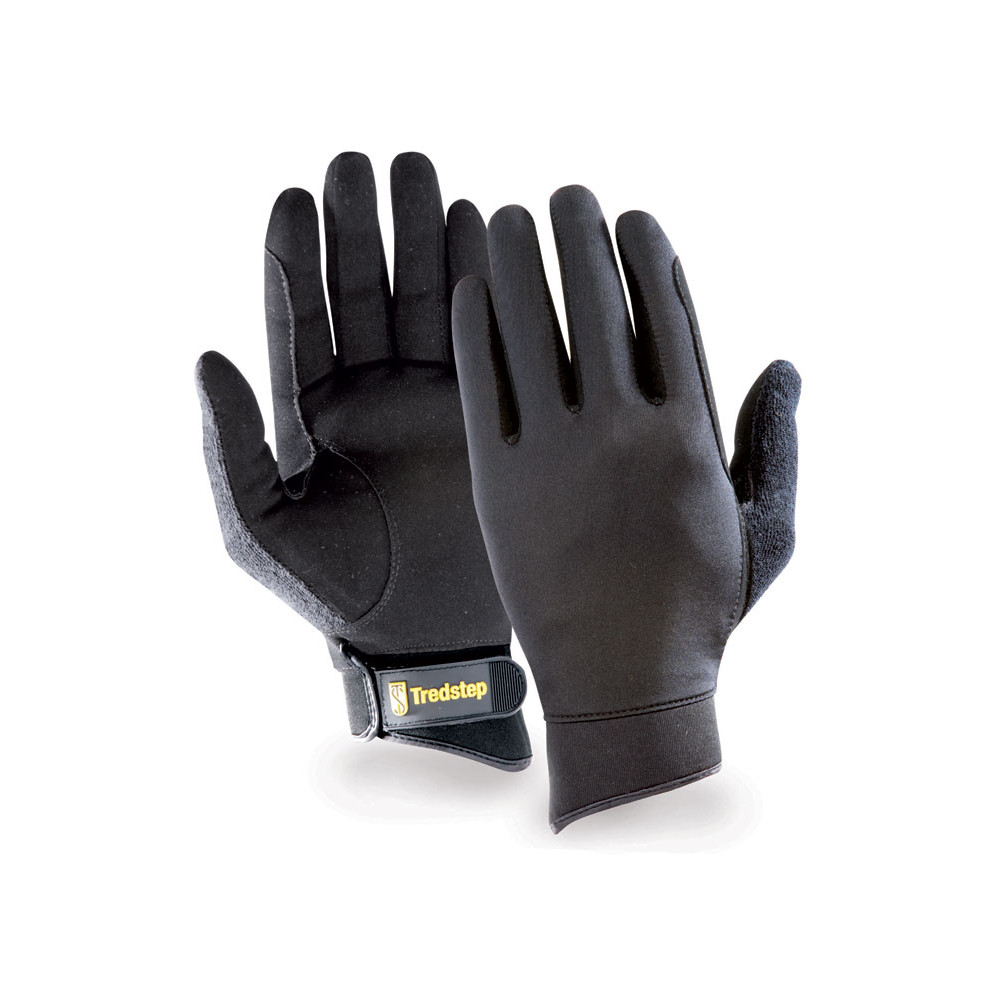 These are particularly useful in the rain, when reins get slippery and they help to keep your hands warm in cold weather too!
Good quality waterproof jacket and trousers are essential to keep you warm and dry in the winter months.
Visit pcracewear.ie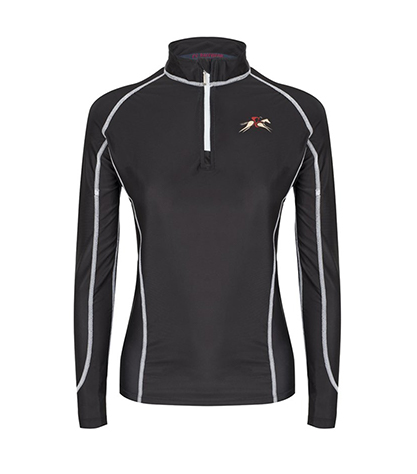 When you are working outside most of the time, keeping warm in the winter months is vital!
Visit pcracewear.ie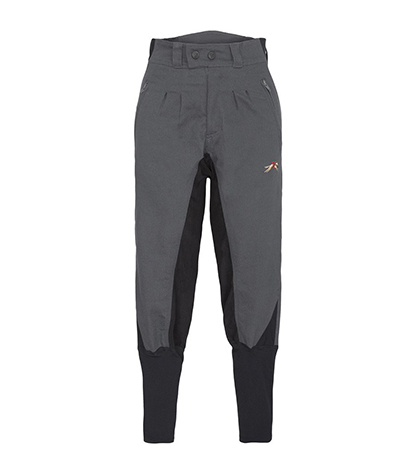 Either can be worn and lots of flat racing grooms wear jeans. Breeches are preferable, as their looser fit means more flexibility and comfort.
Visit pcracewear.ie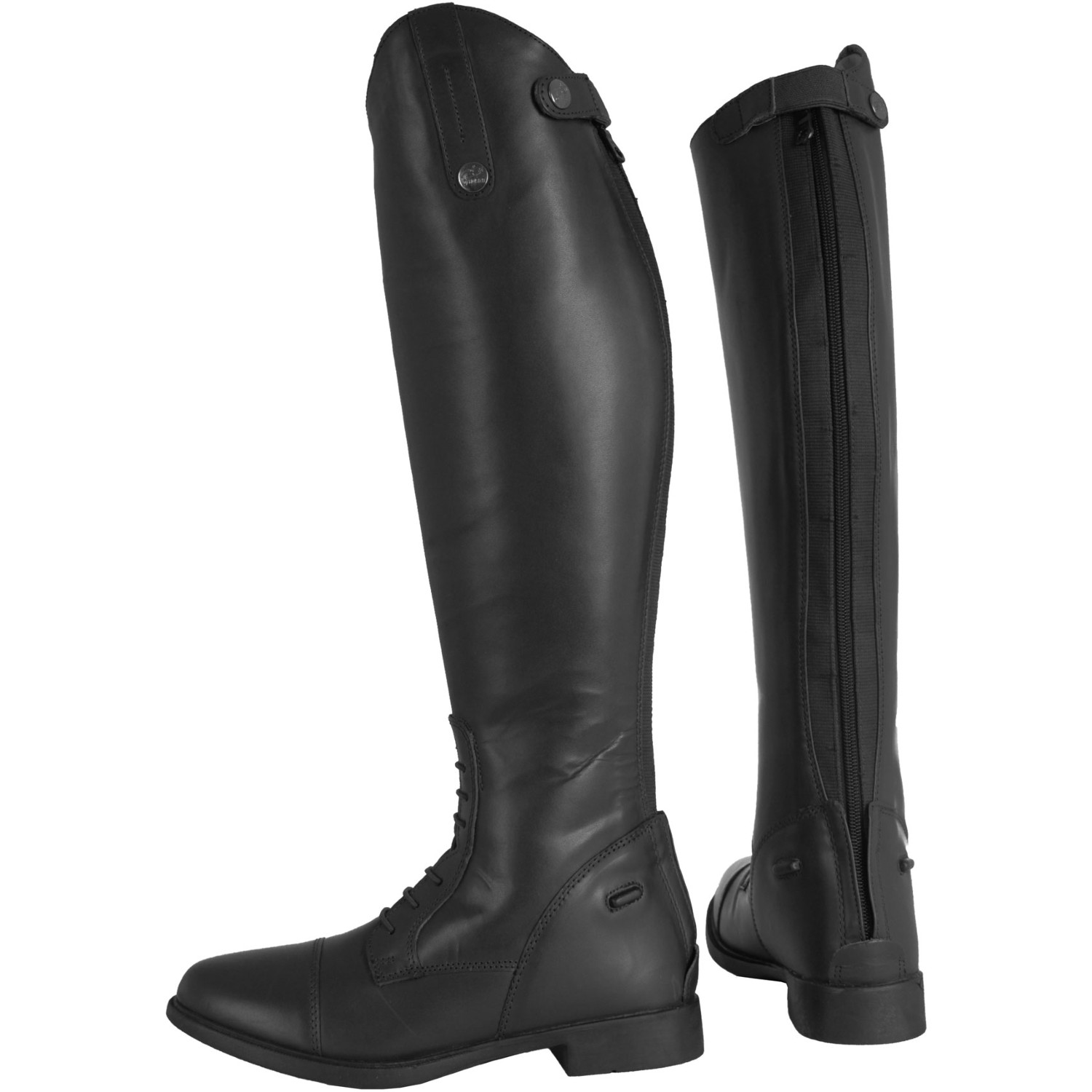 A sturdy pair of boots are the best as they protect your feet from being trodden on! You can wear short or long boots for riding. Our video's feature Ariat footwear but you may wear any brand of riding boot as long as it is fit for purpose and has a low heel.
Create an account on the Racing Groom Hub
Use our free CV & cover letter tools for easy job applications and to apply for Work Experience
Find any licensed trainer in the UK using our 'Trainer Locator' who may offer you a job or work experience.
Access exclusive benefits for Racing Grooms
Top tip! If you can't see your perfect job advertised, trainers welcome speculative applications too! Use the trainer locator to get started.